Zamora (Spain), 1982. He started his musical studies in his hometown Wind Band with Nacor Blanco and Carlos Cerveró at the age of nine. Subsequently he studied trumpet with José Miguel Martín García, and harmony, analysis and composition with Ana María López Encinas at Zamora Music Conservatory. In 2009 he obtains the Graduate in Composition at the Real Conservatorio Superior de Música de Madrid, where he studied, among others, with Teresa Catalán and Manuel Seco de Arpe. He is Computer Engineer by the Salamanca University and Master in "Creación e interpretación Musical" by the Rey Juan Carlos University (Madrid).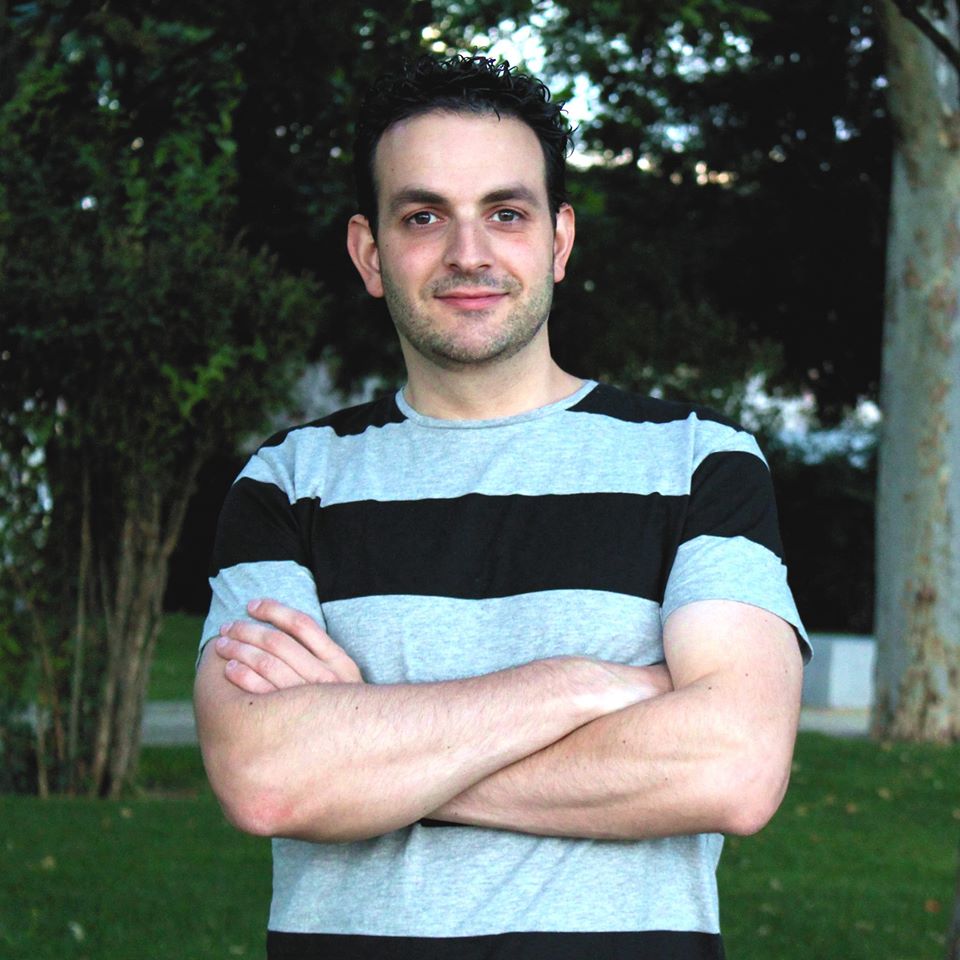 He complets his training in the areas of composition, analysis, electroacoustic music, music for audiovisuals and performing with teachers as Emiliano del Cerro, Luis Ángel de Benito, Marta Grabocz, Samuel Adler, Elliot Antokoletz, Adolfo Núñez, Eduardo Armenteros, Juan Vicente Aguado, etc.
His music has been played by several groups, like SPES Vocal Ensemble (RTVE Choir members), Zamora Wind Band, Alba de Tormes Wind Band (Salamanca), Shinzo Trio (Madrid), Grupo Vocal SPES (Madrid), Camerata Primo Tempo Choir (Zamora), "Ibert Cámara" Quintet (Madrid), etc., in several auditóriums like "Teatro Monumental" (Madrid), "Auditorio Ciudad de León", "Palau de la Música de Valencia", etc.
He is teacher at the "Máster en Composición para Medios Audiovisuales" from the Centro Superior Katarina Gurska (Madrid) and at the Conservatorio Profesional de Música "Arturo Soria" (Madrid). Previously, he has been teacher at the C.P.M. de Alcalá de Henares (Madrid), C.P.M. de Amaniel (Madrid), C.P.M. "Victoria de los Ángeles" (Madrid), C.P.M. "Joaquín Turina" (Madrid) and C.P.M. "Oreste Camarca" (Soria).
Currently, in addition to his personal projects in concert music and music for audiovisuals, he works as orchestrator, arranger, editor and publisher of various aesthetic scores for multiple composers, orchestras and bands, he is part of the team of composer Fernando Velázquez, with whom he has worked in different film projects as "A monster calls", "The invisible guest", "Marrowbone", "Crimpson Peak", "Hercules", "Ocho apellidos vascos", "The Imposible", "Mama" o "Superlópez".